Works Now In Progress Across Therapies Unit at Queens August 2022
I've started painting the multiple spaces for this project with an 18 metre corridor mural! I will work my way throughout out the Therapies department painting my designs in the sub-waits, entrance, reception and treatment bays. It's a huge project and one I'm so happy to part of. Watch this space to follow my 
instagram
to see the artwork evolve!  
I was thrilled to be part of the
Making Trails
Open Studio Event in Burton on July 28th.
I met so many fantastic visitors and made some new artist friends.
Tyson Fury Comes To Visit!
In July I was painting the Neonatal Unit at The Jessop's Wing at the Sheffield Hospital. I got a visit from World Heavy Weight Boxing Champion Tyson Fury. He has thrown his support behind the Sheffield Hospitals Charity, 21 Years of Jessop's Appeal and he came to see the unit in Sheffield which treated his son.
With help of funding from this charity, I am transforming the Unit for families. It was great to meet Tyson and it was lucky I had my ladder so we could chat face to face! He told me he really loved my work and that I was doing a great job. We have something in common in that we both had premature sons and have both experienced the care and dedication of neonatal staff and we both want to give something back.
Tyson Fury said: "It is truly amazing the work done by the team at Jessops, I would like to thank all of them for their hard work and dedication. I know first-hand how great they are for families.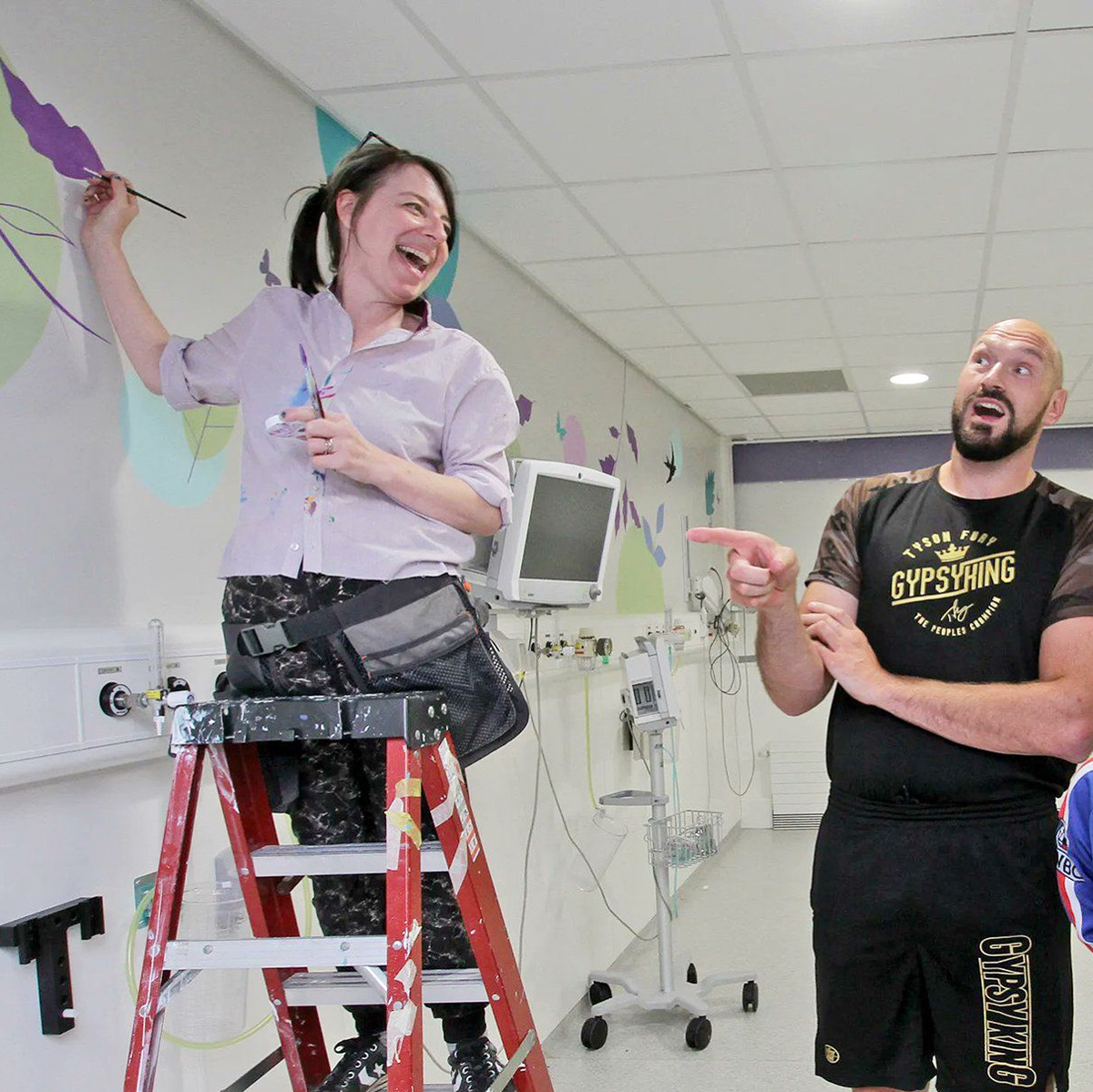 WINNER! Mainframe Award for Digital/Creative Ambassador of the Year 2022 
I am absolutely delighted to win the Mainframe award of Digital/Creative Ambassador of the Year 2022. I am thrilled to bits and I just wanted to say a big thank you to everyone who voted for me!
I've been on such a truly wonderful creative journey over the past 20 years and I have enjoyed every step.  I am so happy to have my work and contribution to the creative sector recognised by this award and I plan to continue being an ambassador, helping others as others helped me when I was first setting out. I will continue to help others to benefit from their experience of the arts, regardless of their personal circumstances.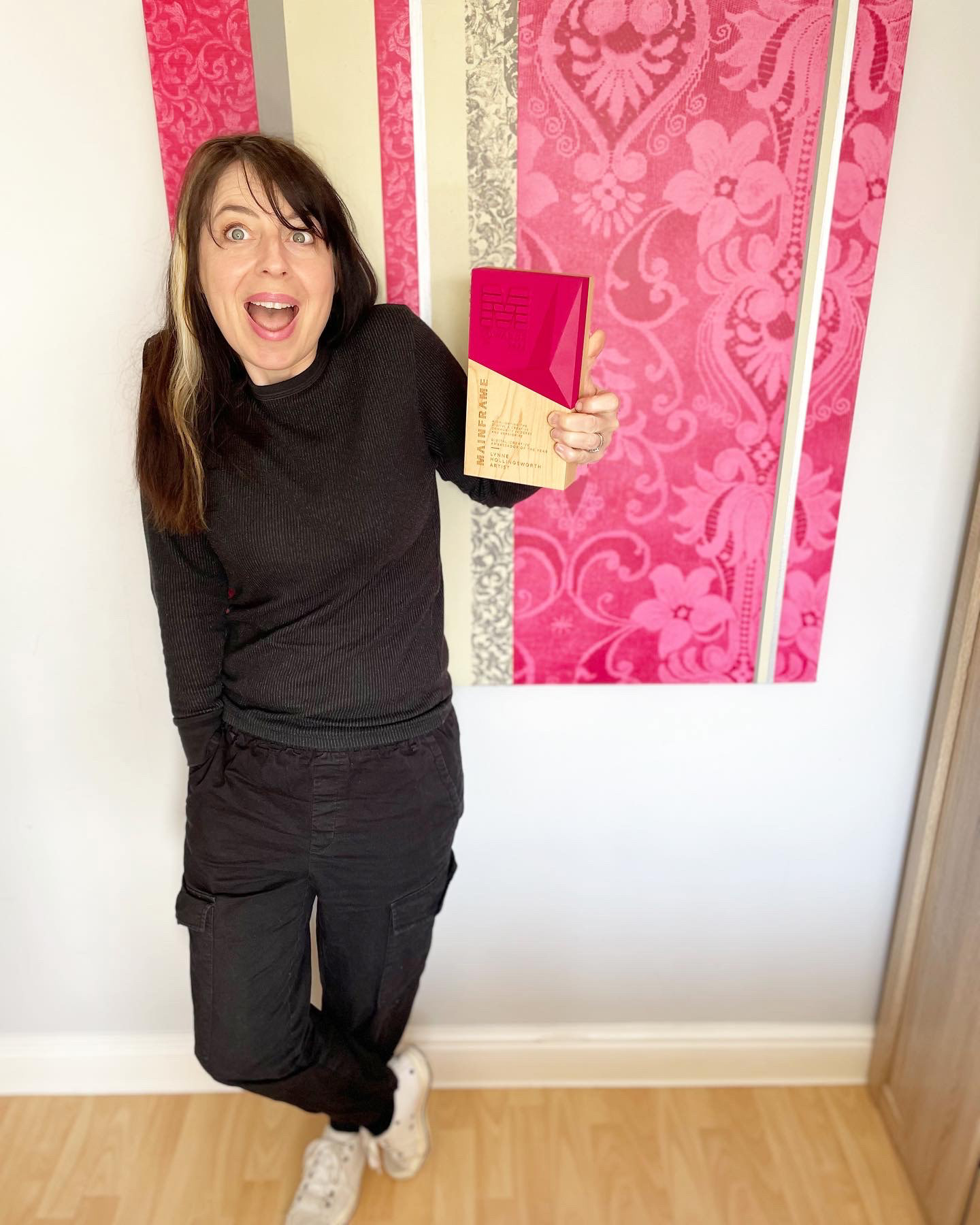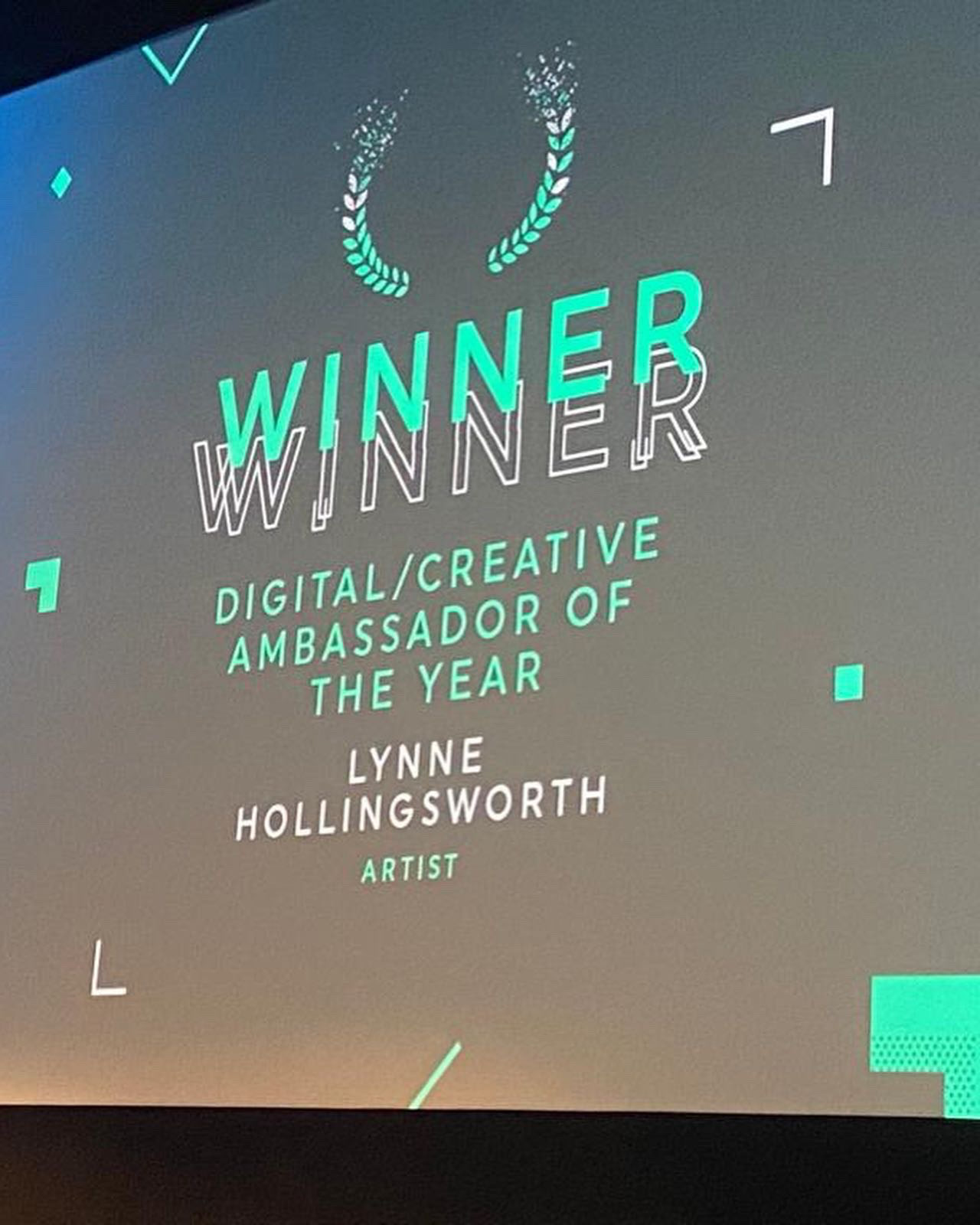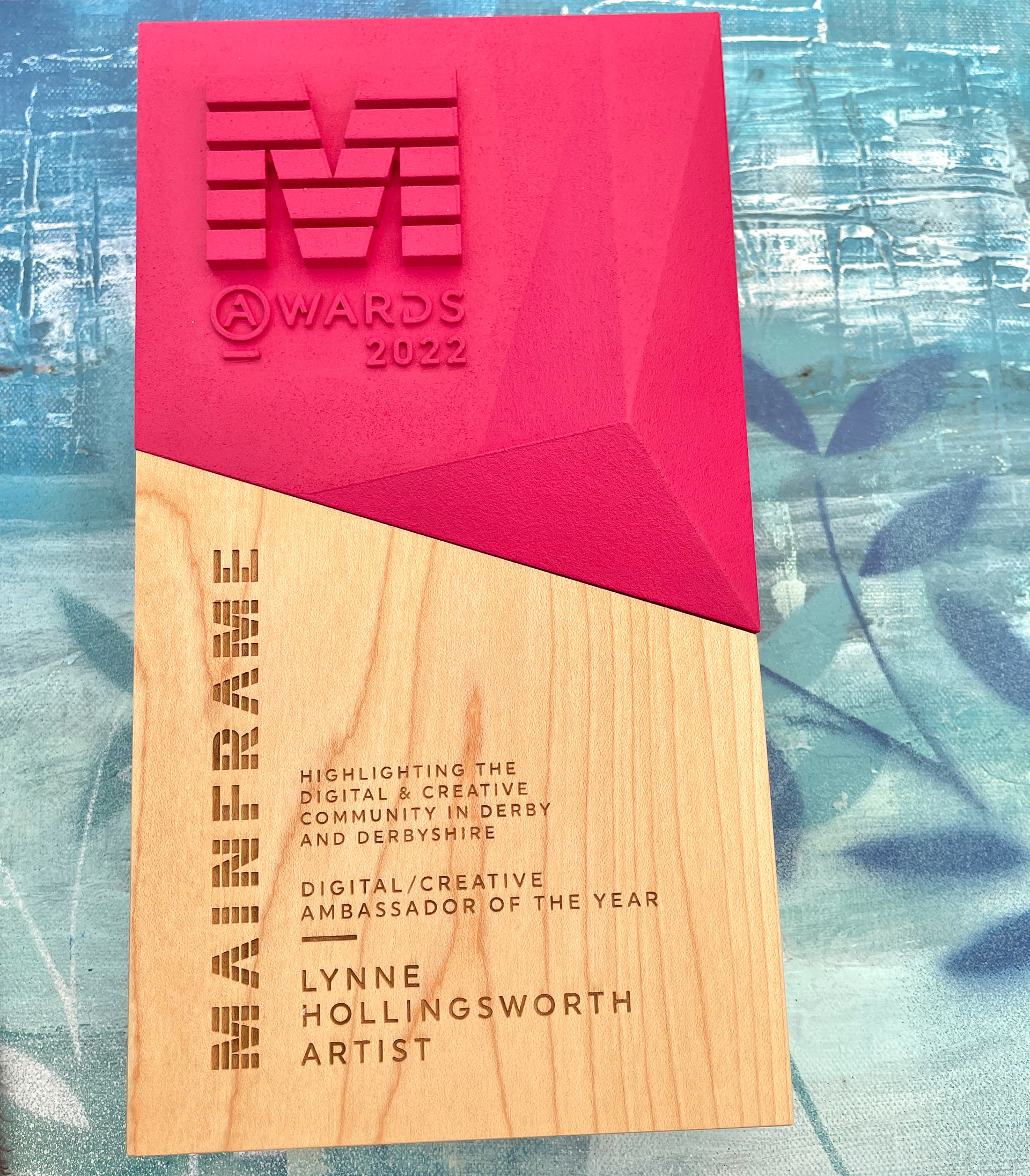 Discharge Assessment Unit Artworks unveiled at Derby Royal Hospital June 2022
I am delighted to reveal some new artworks I have installed at the Discharge Assessment Unit. I worked very closely with the hospital staff to create a range of enhancements to make this space feel less-clinical. I want these site-specific artworks to create a sense of security and to reduce anxiety, as the discharge process can be a worrying time for patients and families.
Sheffield Hospital Special Care Baby Unit Mural Project June 2022
I have designed the mural enhancements, signage and also the frosted windows for the Jessops Wing at Sheffield Hospital. I have been working closely with staff and I'm currently working on the mural enhancements for several rooms throughout the unit. Images of final artworks will be posted when this meaningful project is complete. This is a project which is very personal to me. I  have spent many weeks in a neonatal unit with my newborn. It's a stressful and worrying time and full of anxiety and fear. I want to create artwork that speaks to the parents and can be a comforting distraction"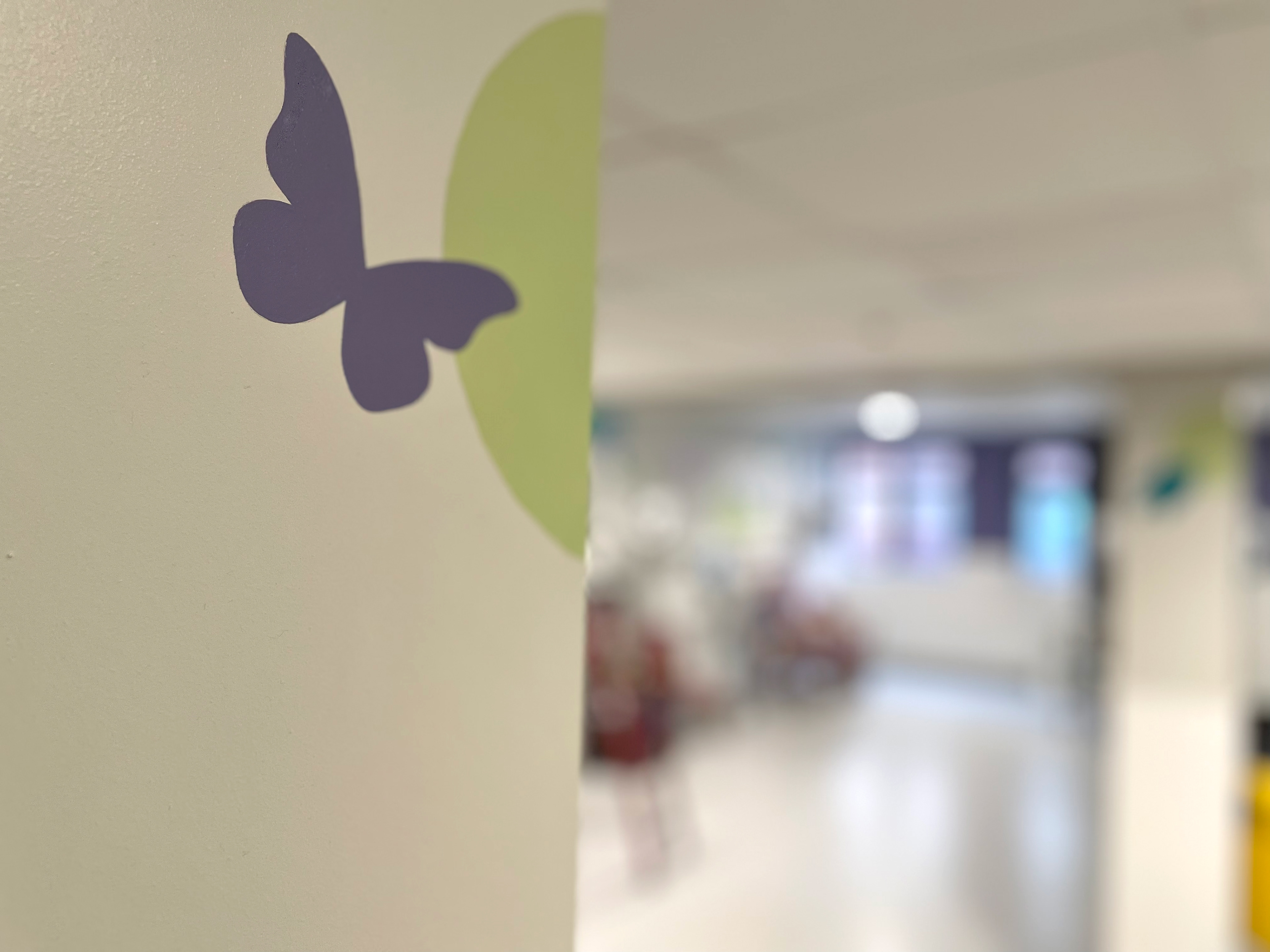 Multi-Faith Room, Burton Hospital for July 2022
I will be working with staff, patients and visitors in creating a large scale mural enhancement on the theme of the Tree of Life for the Multi-Faith room at Burton Hospital. I am delighted to be working on this sensitive hospital project. Spending time in solitude in a dignified environment can be a vital part of the healing process, both physical and spiritual. Having space and peace to reflect can help when we are at our most vulnerable.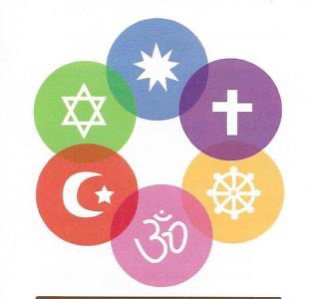 Artists Collaboration with Diversity Days Everyday  2022
I have been working closely with writer and educator Clare Francis-Slater at Diversity Days, Derbyshire. We have worked on many creative collaborations together including creating content, film and photography for Derby University Post Graduate Students. Supporting the next generation of teachers to embed diversity and black history into the curriculum.
I have been working closely with writer and educator Clare Francis-Slater to create a selection of  illustrations for Clare's book which will be published later in 2022 which focuses on well-being. Watch this space for more information.
More Sculptures for Great Causes and Public Art Trails in 2022!
Many more Sculptures for 2022 appearing all over the UK! More information on the
Sculptures
page.
Delivery of Workshops for QUAD Derby 2022
QUAD is an international centre for engagement in contemporary art and film, based in Derby. I have been running creative workshops for Quad throughout 2002 these include:
Whole Staff Well-being
Creative Carers
GoldsQuad 50+
ESOL
Creative Practitioners
QUAD's vision is to be an arts and cultural venue in Derby that provides high quality contemporary art exhibitions, film and cinema, and integrated digital media work that is inspirational, innovative, supportive and inclusive. Quad provides creative participatory and learning opportunities for people in a safe and welcoming environment. Quad collaborates and works in partnership with others to deliver activities that make a positive impact on their lives.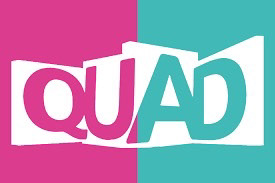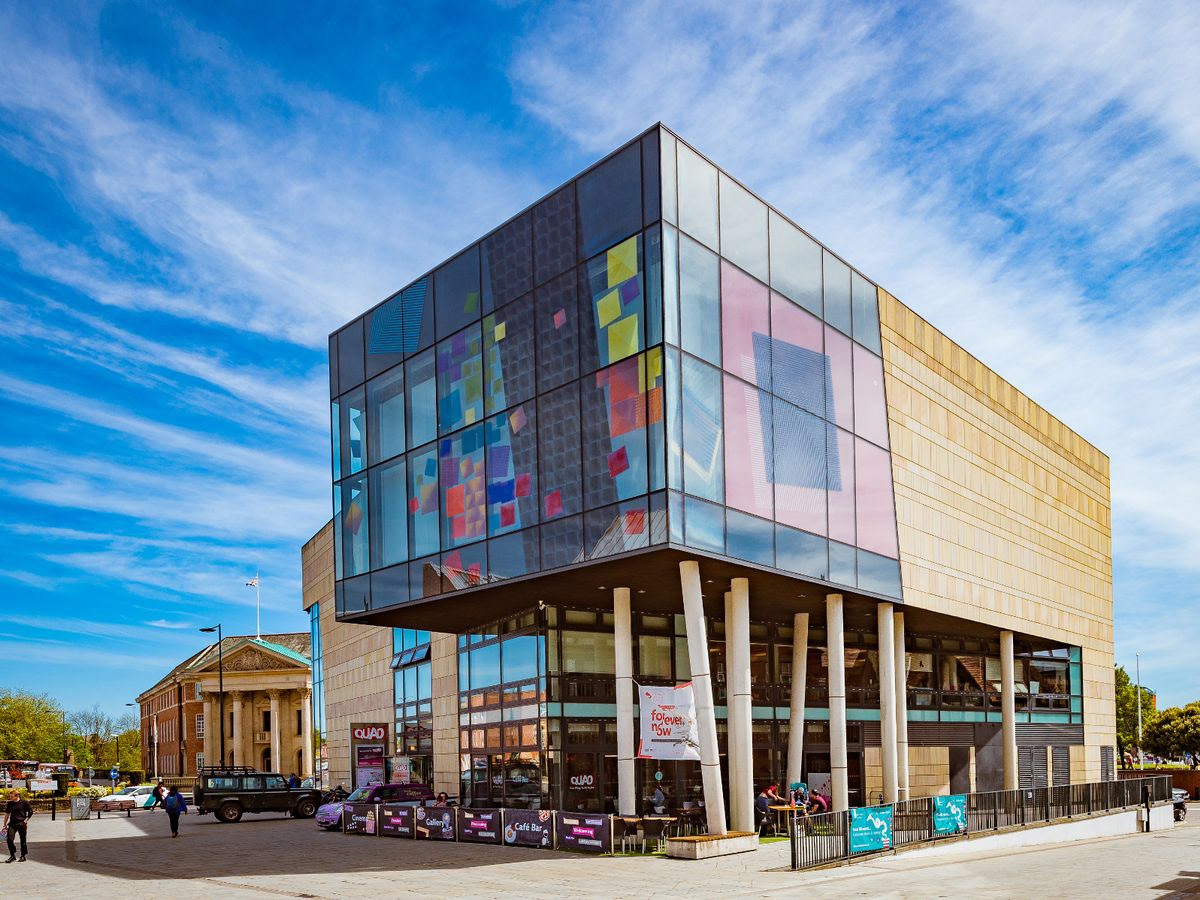 £36,500.00​​​​​​​​​​​​​​ raised for Charities in October 2021
During the summer of 2021 Lynne Exhibited four large sculptures in different cities across the UK in various public art trails. The auction of her four sculptures made £36,500.00 for charity in September and October 2021
"Wow, I am delighted and overwhelmed by the amount! I am so happy to be part of doing my part and helping others, its amazing how powerful creativity can be and what good it can do"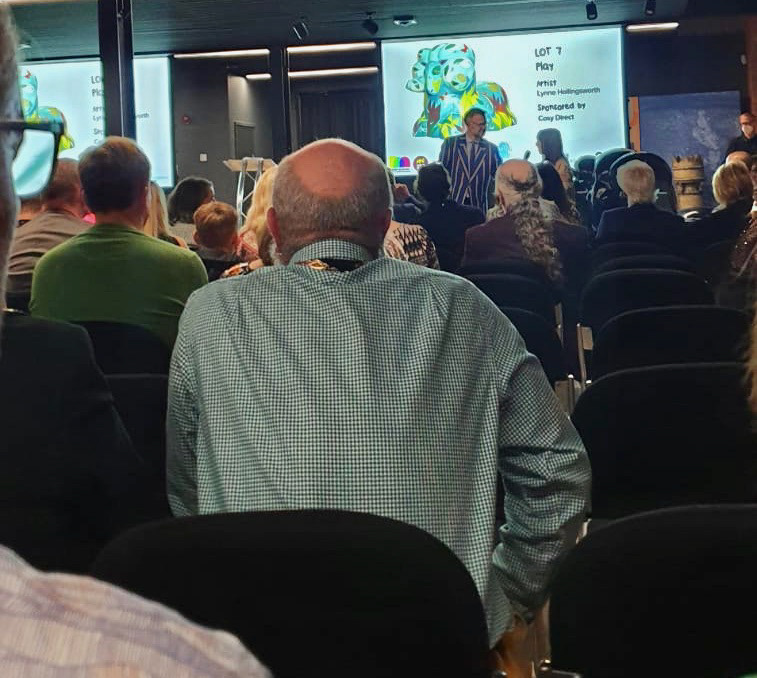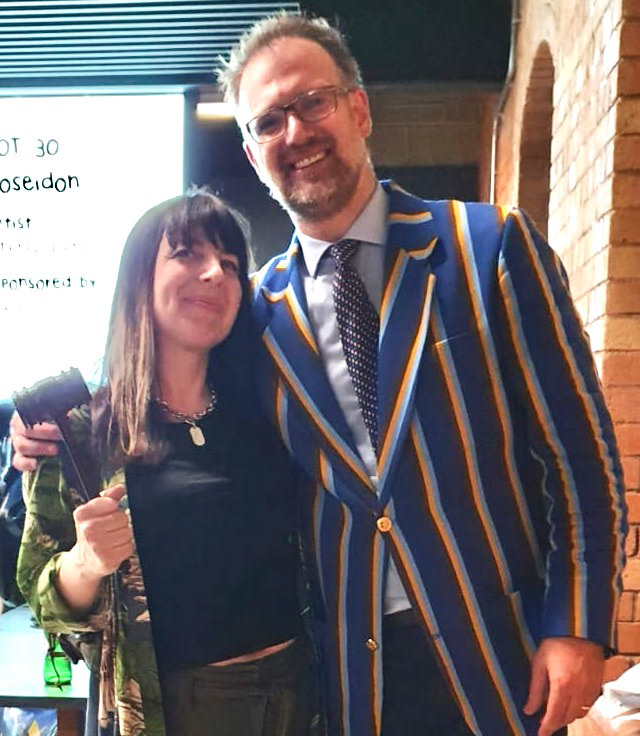 Bracknell BID Sustainabilty Mural 2021
Lynne created a large mural on both sides of the underpass that links two business districts. The theme was sustainabilty and was created to improve the Oldbury and Downmill Road pedestrian and cycleway link. Lynne worked with a group of volunteers from a diverse background to deliver an inclusive and meaningful project at all levels.
"Lynne developed a contemporary, colourful piece that satisfied the brief we provided excellently. She was very professional, obliging and flexible throughout the project, and managed a team of local volunteers wonderfully. I would be delighted to work with Lynne again."
Sean Griffin, Bracknell Business Improvement District Manager
During the summer of 2021 Lynne exhibited four large sculptures in various sculptures trails across the UK for more information please go to Sculptures.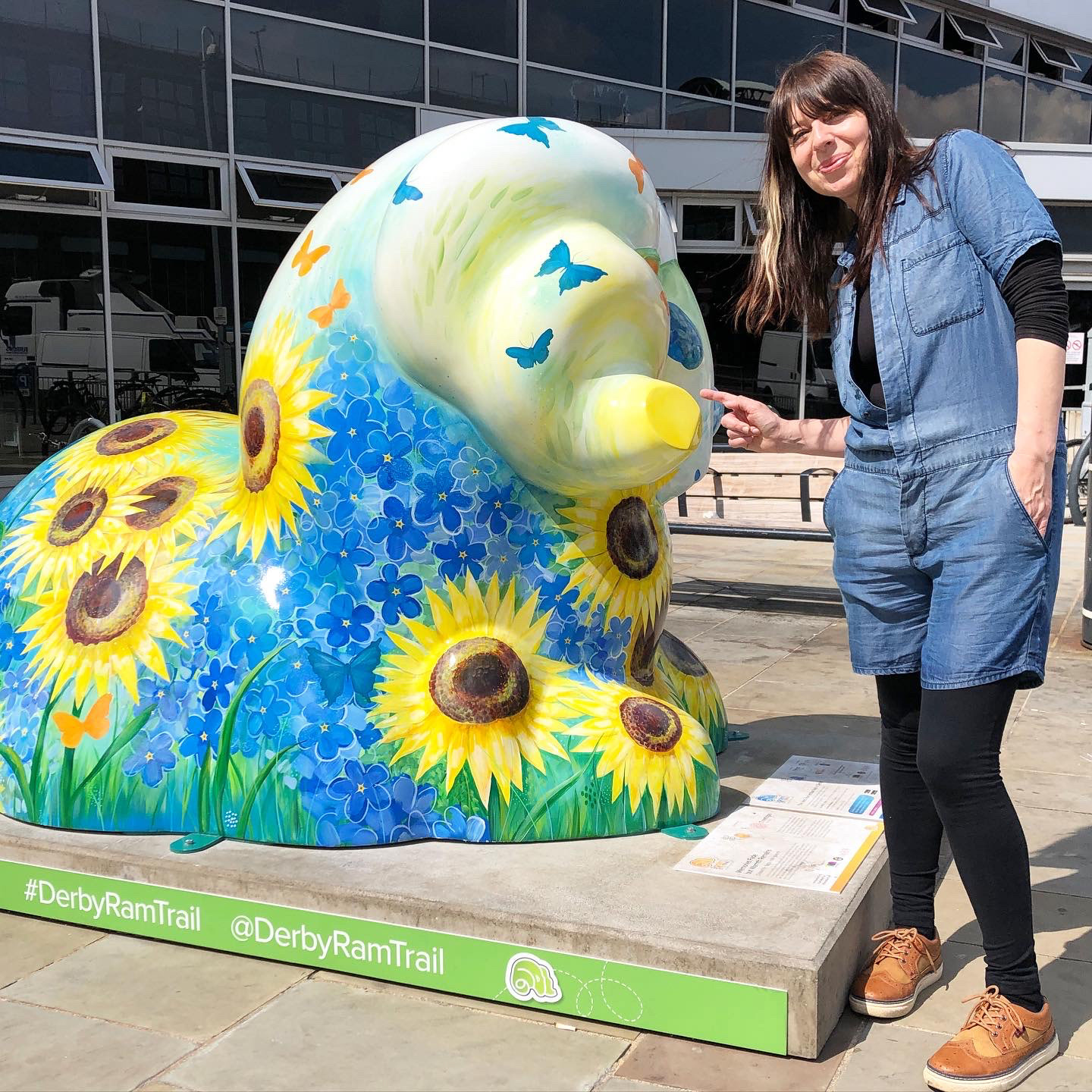 'Play' Sculpture Is Now The Derby Kids Camp Mascot!
Lynne's Ram sculpture 'Play' is now the mascot for Derby Kids' Camp which is an entirely volunteer-run charity which provides free holidays for over 300 of Derbyshire's most deserving children each year.
These children face huge challenges in their day-to-day lives: from poverty to bereavement; social interaction difficulties and the challenges of being a young carer. Their week at Derby Kids' Camp gives them the chance to try out new activities, explore new surroundings, make new friends – and more importantly, enjoy being a kid!
Duffield Meadows Wall Murals 2021/22
Having created a range of mural enhancement across 11 spaces at Duffield Meadows School Lynne has been commissioned to design the branding for their new 'team' system. Lynne has also created a huge playground wall mural and a large artwork in the main hall featuring a wall mural and several art canvases.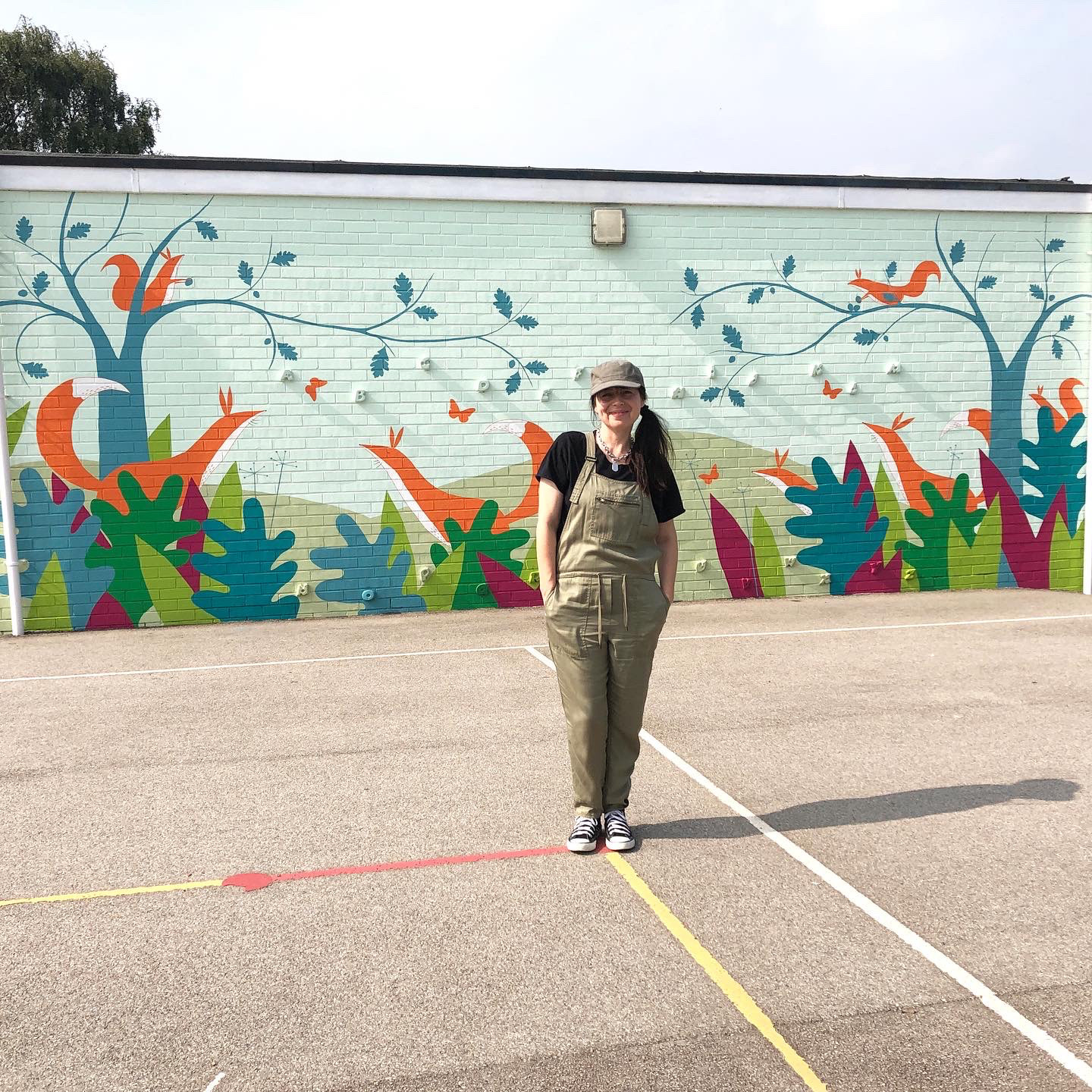 Main Frame Creative Champion
Lynne has been selected to be a Mainframe Champion one of the voices of the Creative Industries in Derby & Derbyshire. For more information click here.