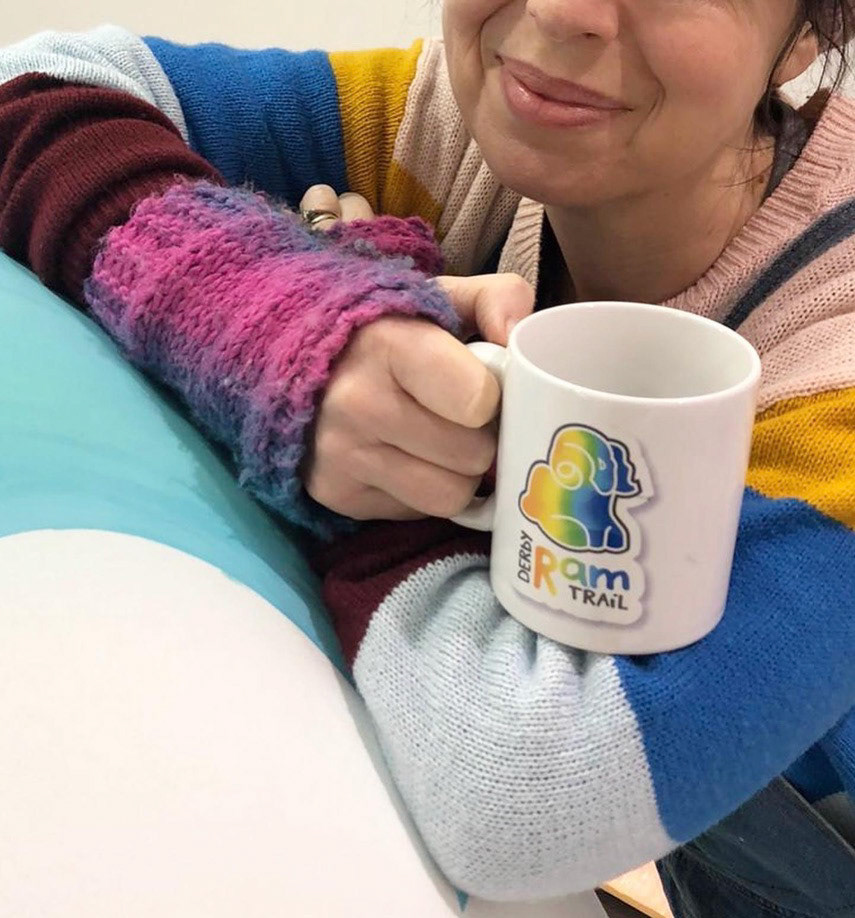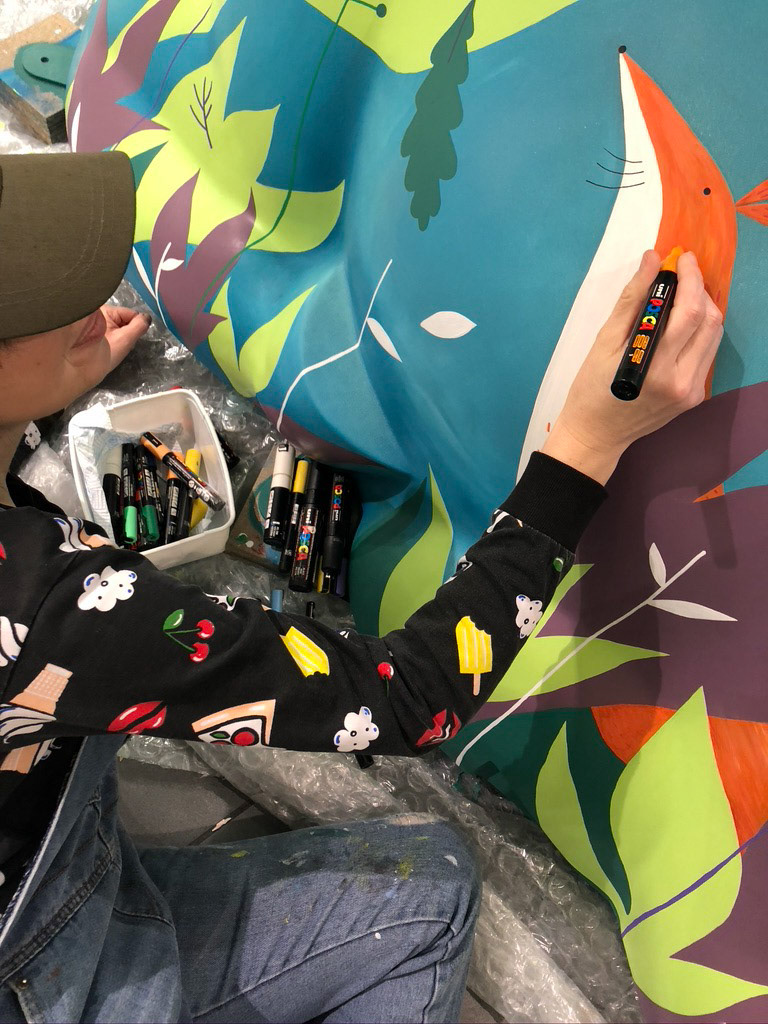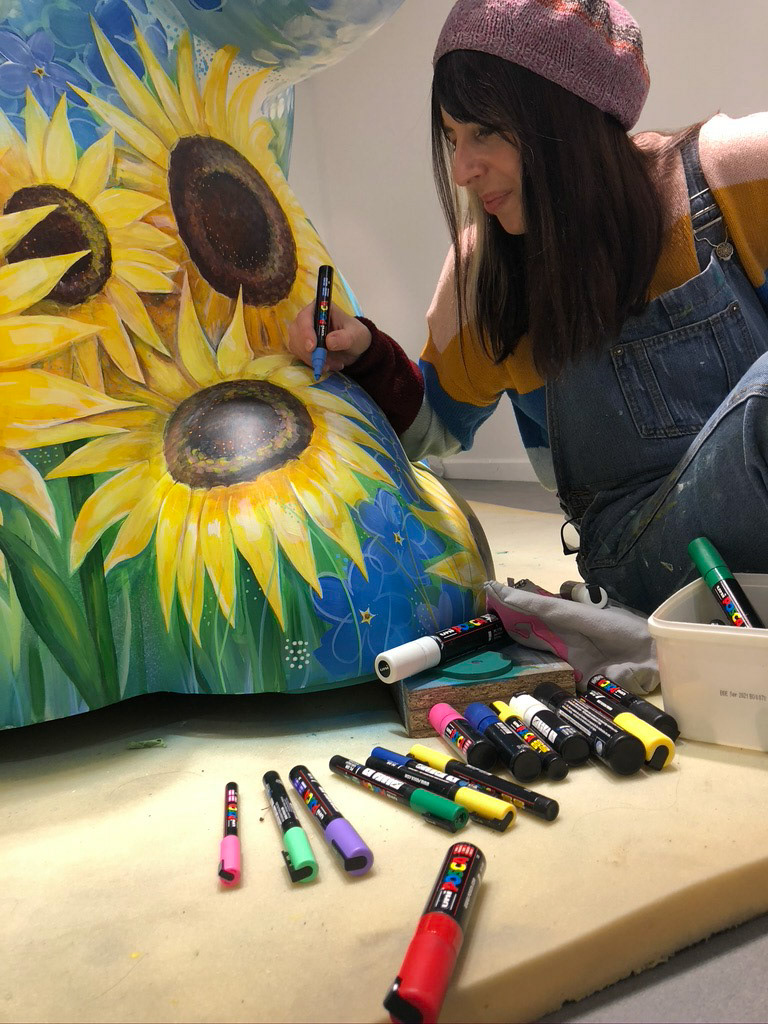 The Derby Ram Trail is a spectacular free discovery sculpture trail.
From 27 May – 22 August 2021, Derby Museums, in partnership with Wild in Art, are bringing a flock of 30 colourful and unique 5ft rams on a free sculpture trail around the beautiful city of Derby.
The Ram Trail is perfect for a walking tour of Derby city centre. 
Look out for Lynne's two sculptures as you follow the trail of the 30 rams threading through Derby city centre. 
The first sculpture is called 'Memories Fade but Warmth Remains' (sponsored by
Treetops Hospice
) 
Forget-me-nots are a symbol long associated with dementia. Lynne h
as combined the symbolism of this flower with that of the sunflower, symbolising warmth, deep loyalty and hope. Lynne wanted to create a message about the power of enduring love: that memories can fade but the warmth of the human spirit continues to shine. 
This sculpture is located outside Derby Bus Station.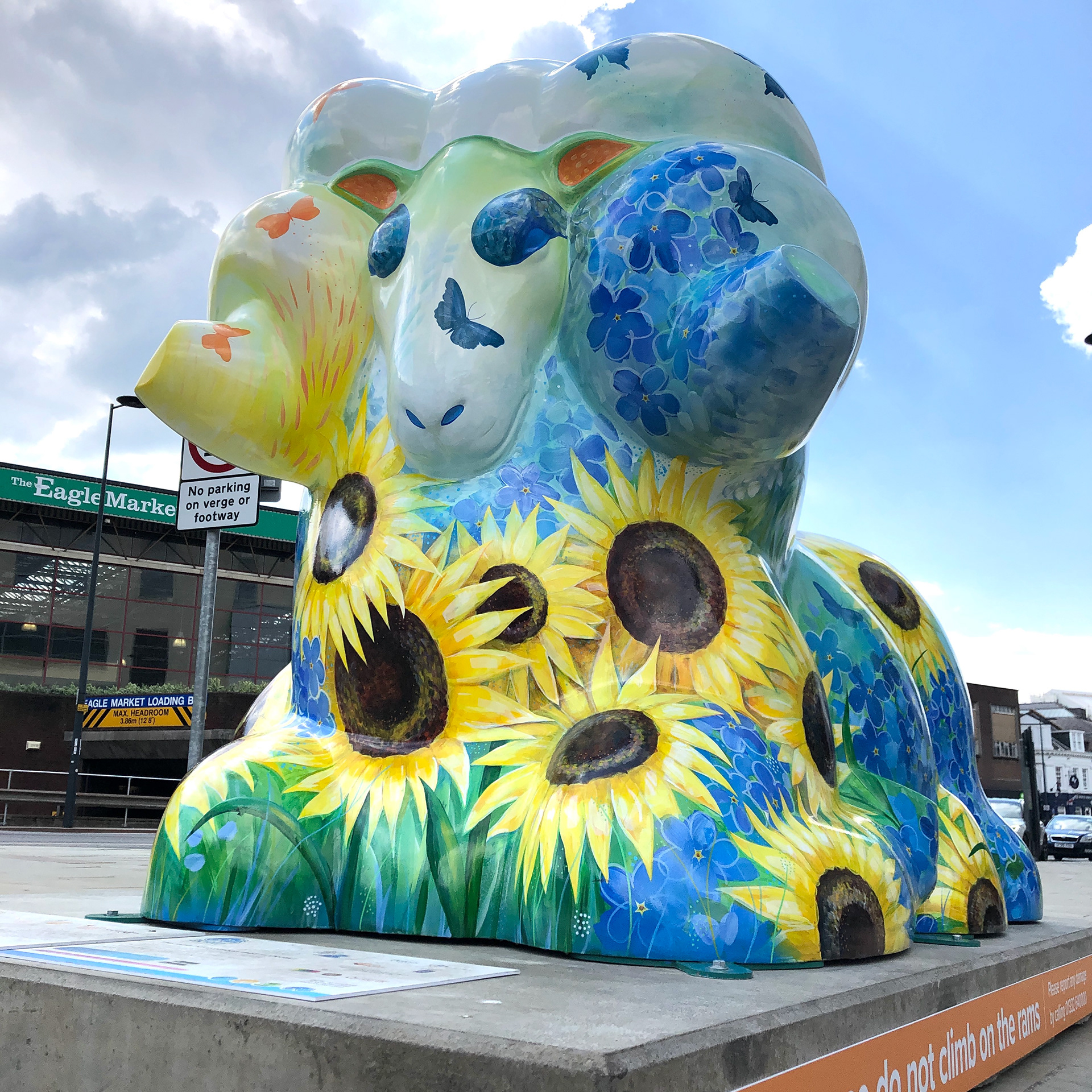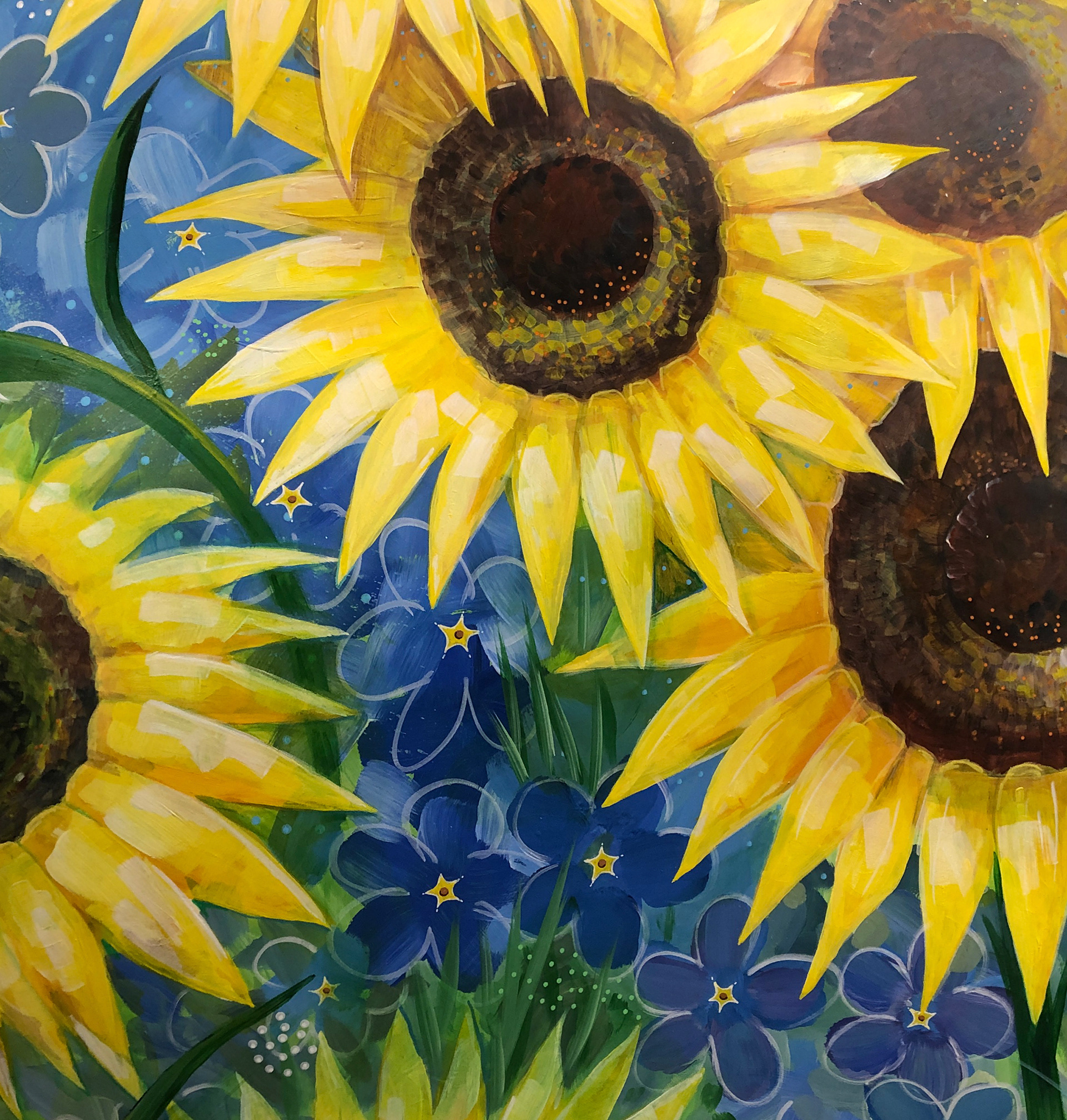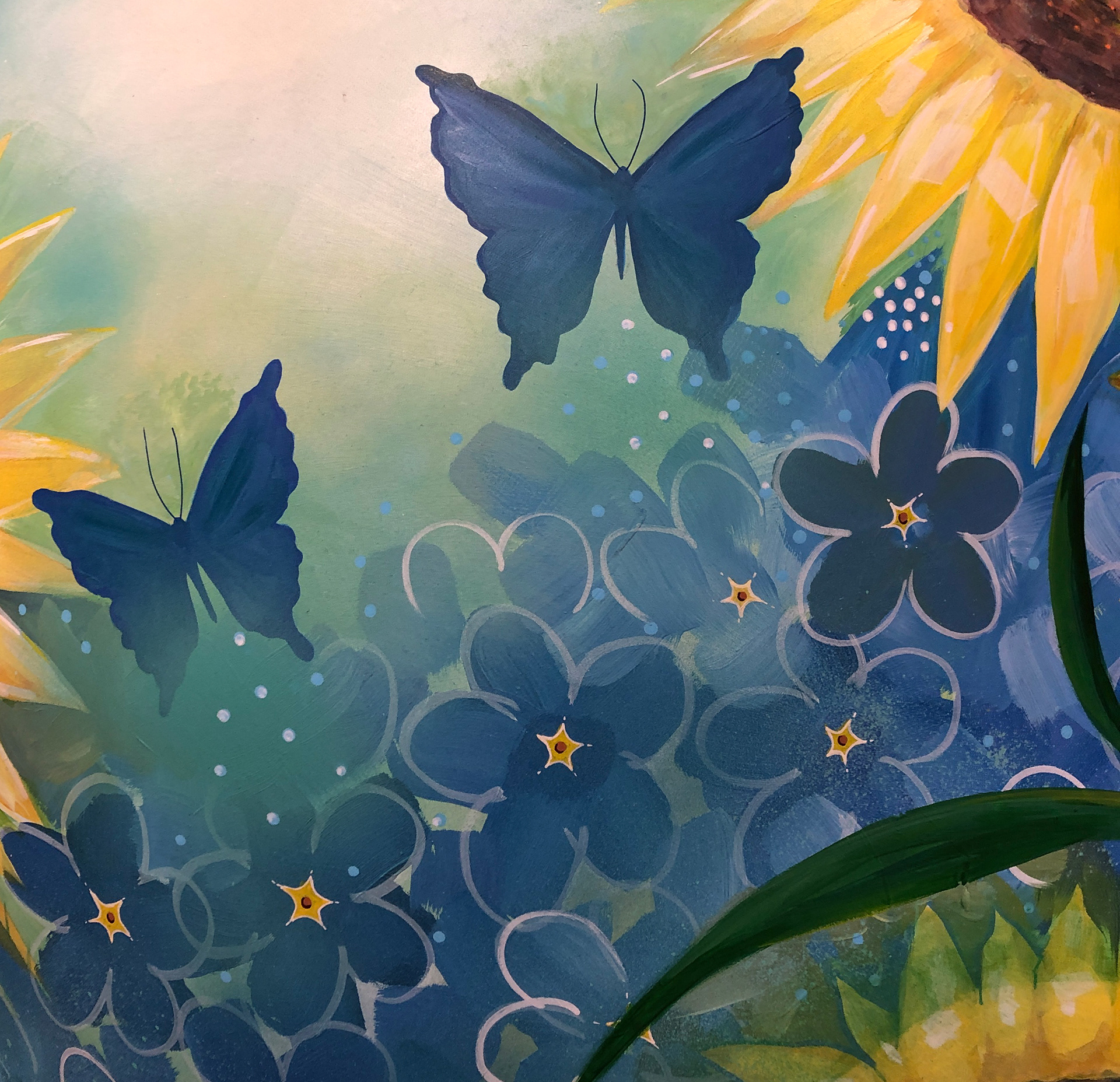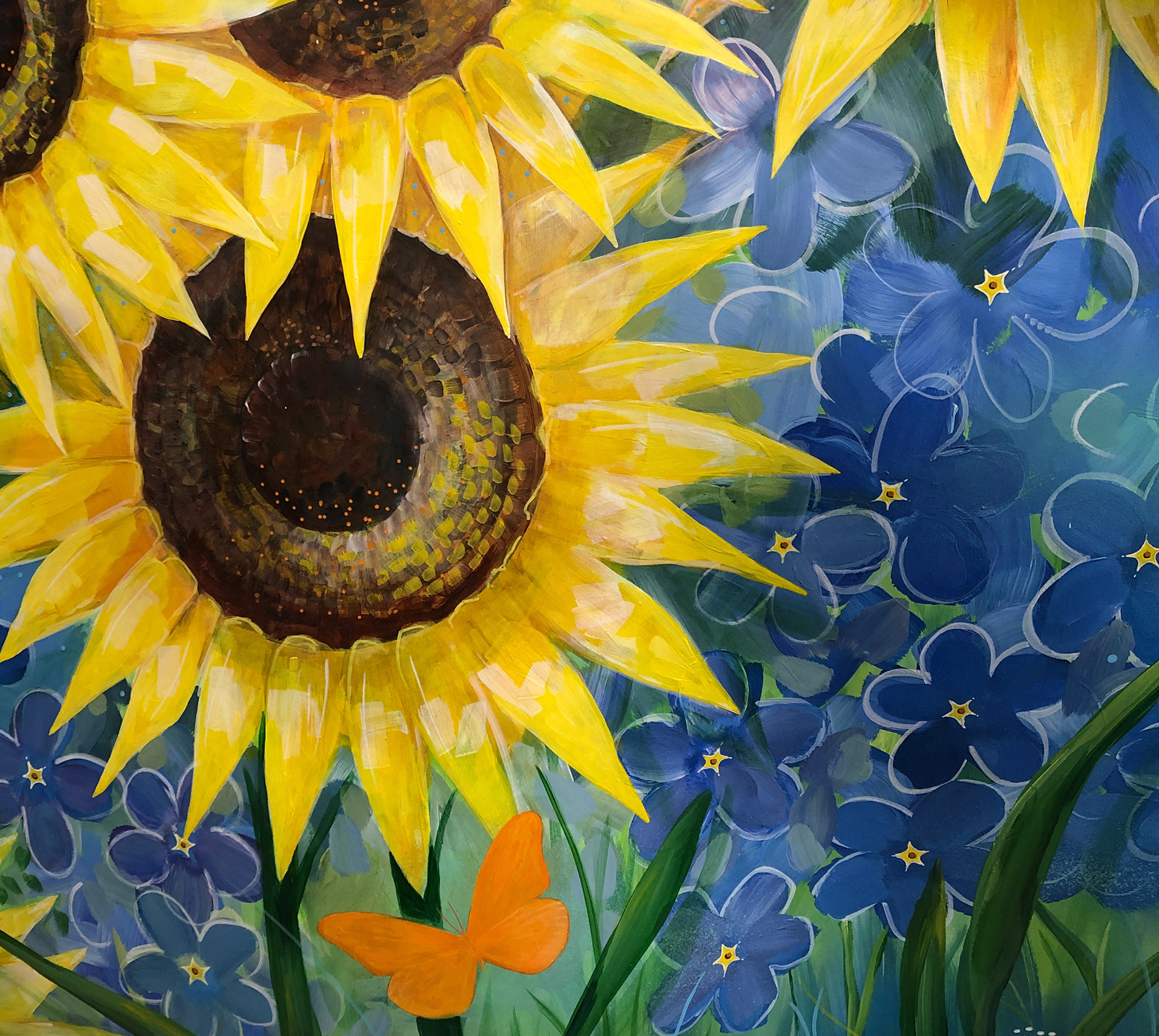 Lynne's late father was a farmer who kept a pet fox, and the fox motif is an image that recurs in many of her mural artworks. It is an animal synonymous with beauty, playfulness and magical qualities. Her design has a playful theme that Lynne hopes will bring a smile to all. 
This sculpture is located in the city centre outside Primark.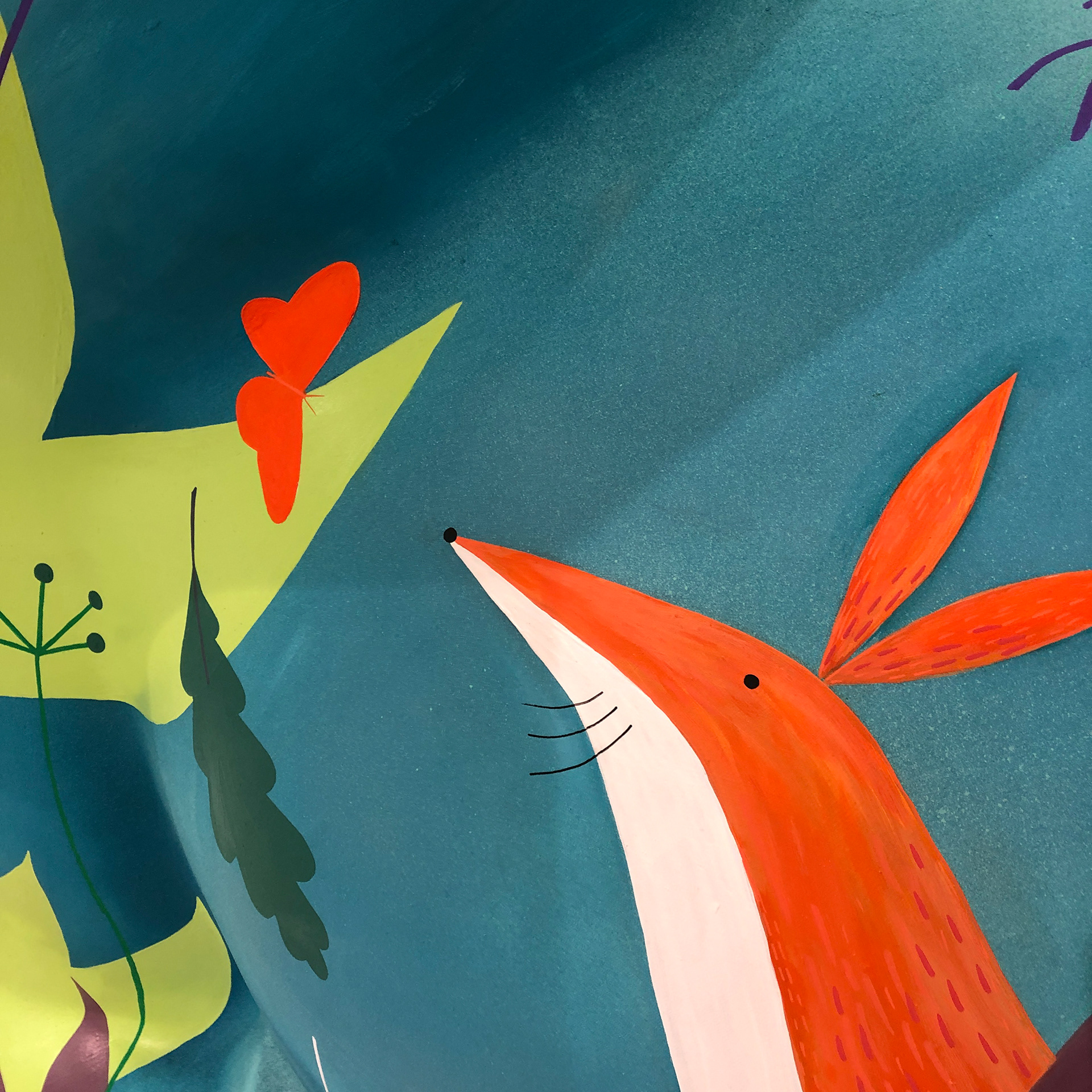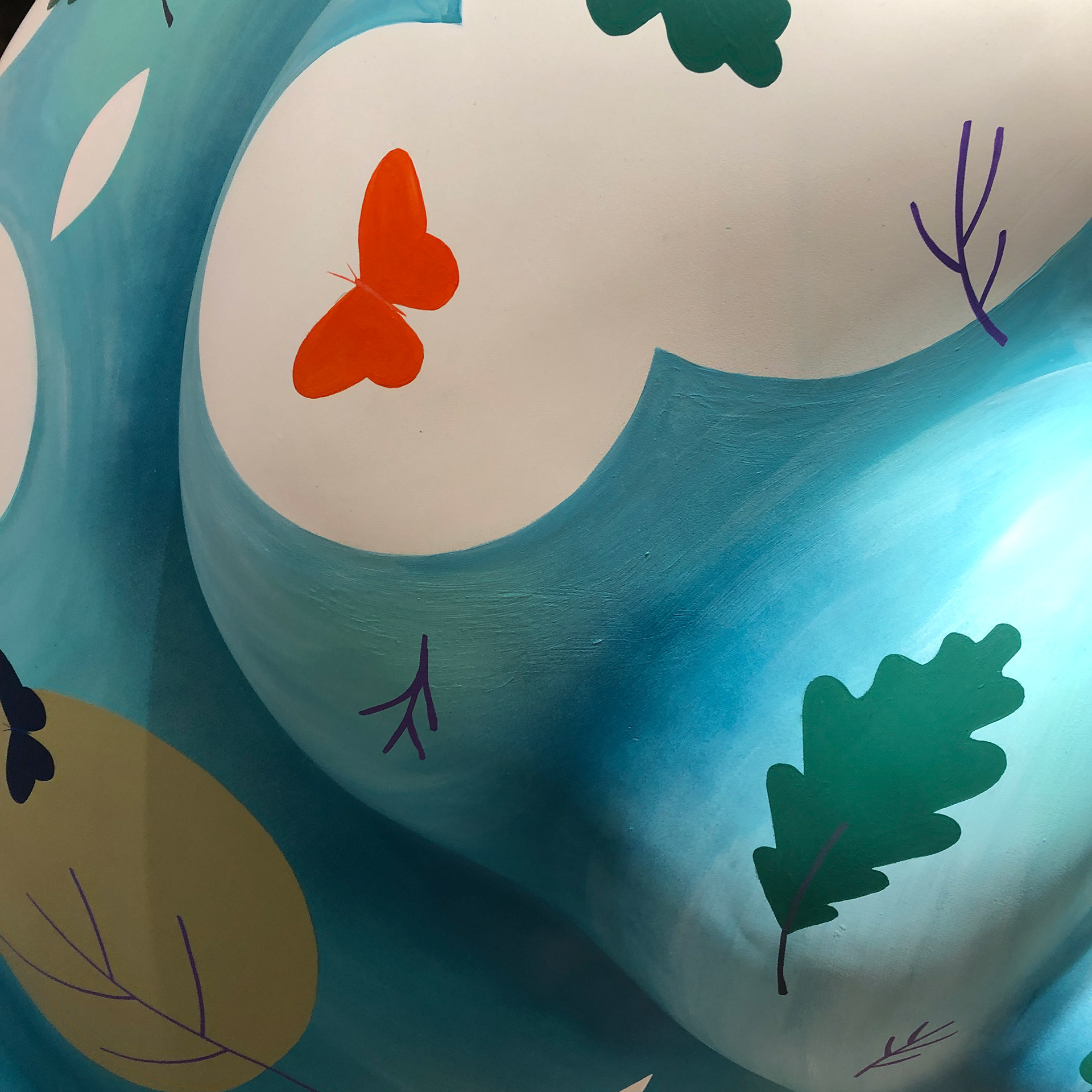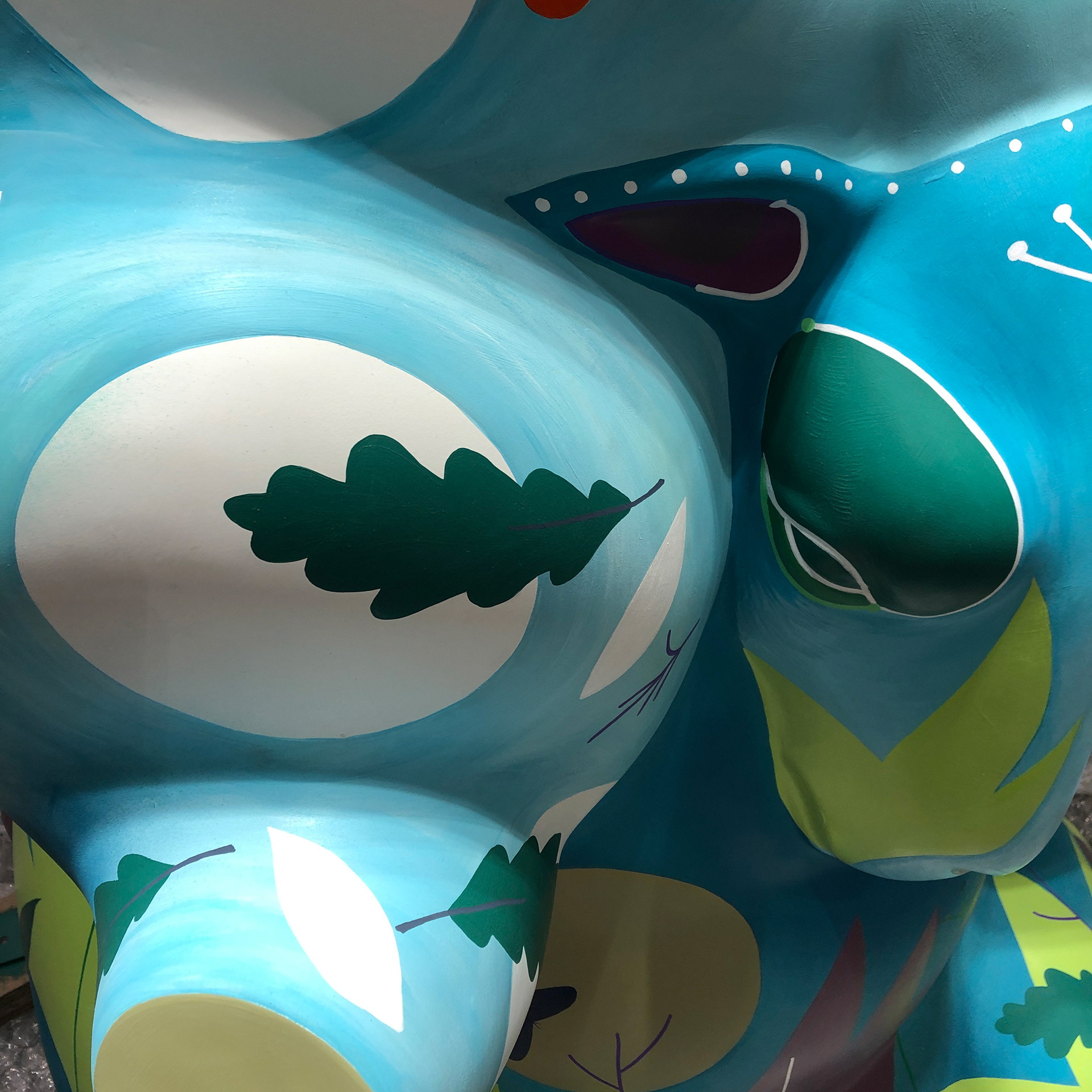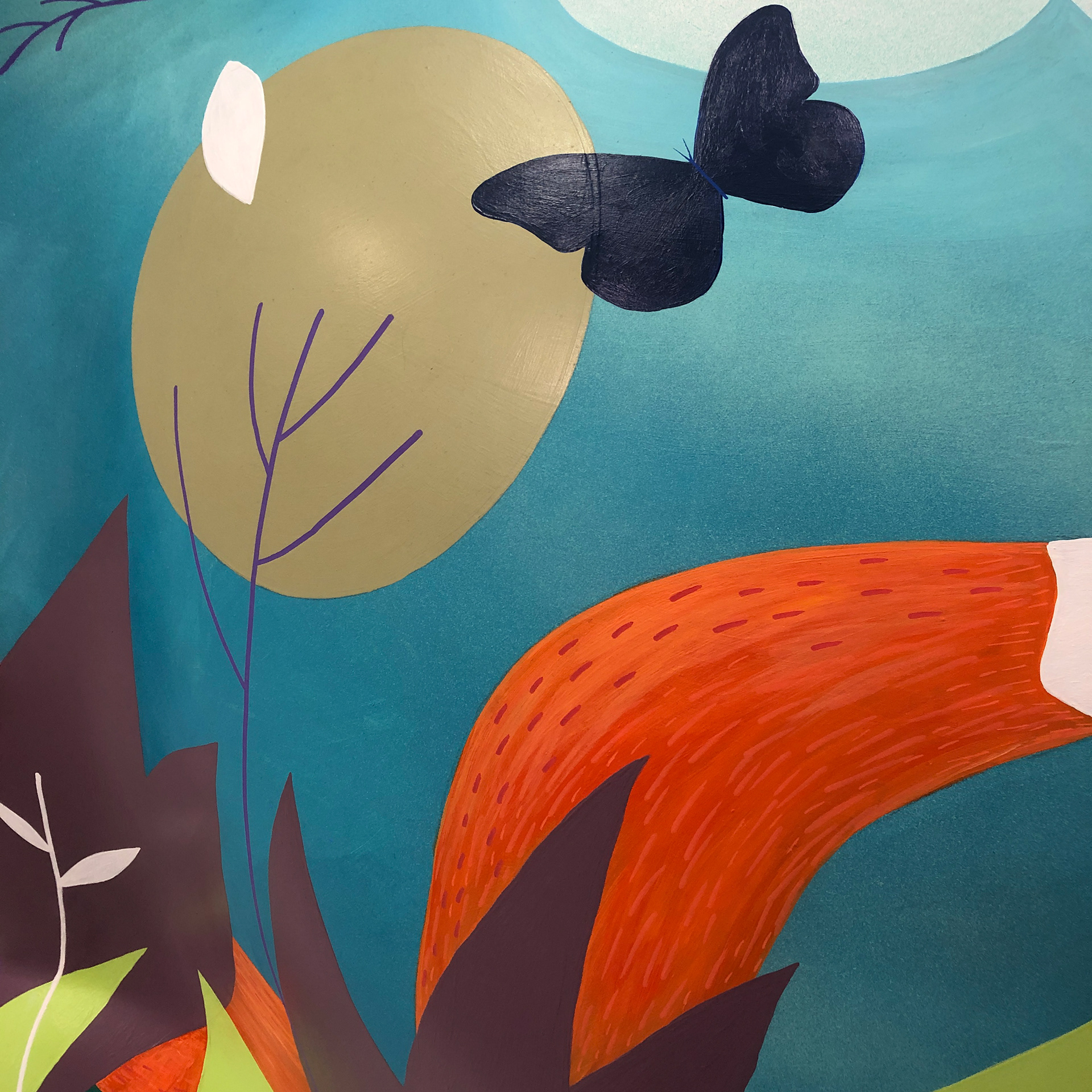 WOULD YOU LIKE SOME ARTWORK?
Follow and post your ram selfie to instagram
@paintingtheroom
. Each week Lynne will select the best selfie. The winner will receive a signed limited edition print of the original artwork that inspired the ram design featured in the winning selfie. Ramtastic!!
There will new and updated artwork in the
Art Store
over the duration of the trail.
Trail maps will be available from Derby Museum and Art Gallery as well as the Museum of Making. They will also be available for download at
www.derbyramtrail.org